You guys.
This.
When I first met Whitnie, we talked for awhile about photography. She showed me some of her wedding photos (which were gorgeous) and told me a little about her husband, Jeff. He had been deployed to Korea for maybe a month or so and wouldn't be back for 9 more. Around Christmas time, I asked her when Jeff was coming back and wondered if she would consider letting me tag along to photograph their reunion.
SHE SAID HECK YEAH!
As the days started to count down, Whitnie got more excited and I got more nervous. I had never done this before and I didn't want to miss out on the moment. Also, SFO is terrifying and for some reason, I thought security might think I was weird for getting in their faces to take photos. Oh well.
We were standing right outside the door from where Jeff would be coming and as I waited, I watched Whitnie. She was so CUTE and ADORABLE. And anxious. But when she saw Jeff coming, everything else just disappeared. All the other passengers, staff and other people that surrounded Jeff didn't matter.
Their first embrace was so moving. They stood there for a good couple of minutes before letting anyone else get a hug in 🙂 Jeff's mom and step dad and Whitnie's mom were all there to welcome Jeff home. It was a touching moment for me to observe and photograph for them all.
And getting to take more photos on Whitnie's gorgeous property was a dream come true. Cordevalle is a hidden gem in San Martin. I didn't even know it was there until I stumbled upon it a year ago and I've lived in this area my whole life!
Thank a veteran today and enjoy my favorites from Whitnie&Jeff's reunion session!
-Angela
P.S. Jeff had been in Korea so long, he had never heard of "on fleek." Ha!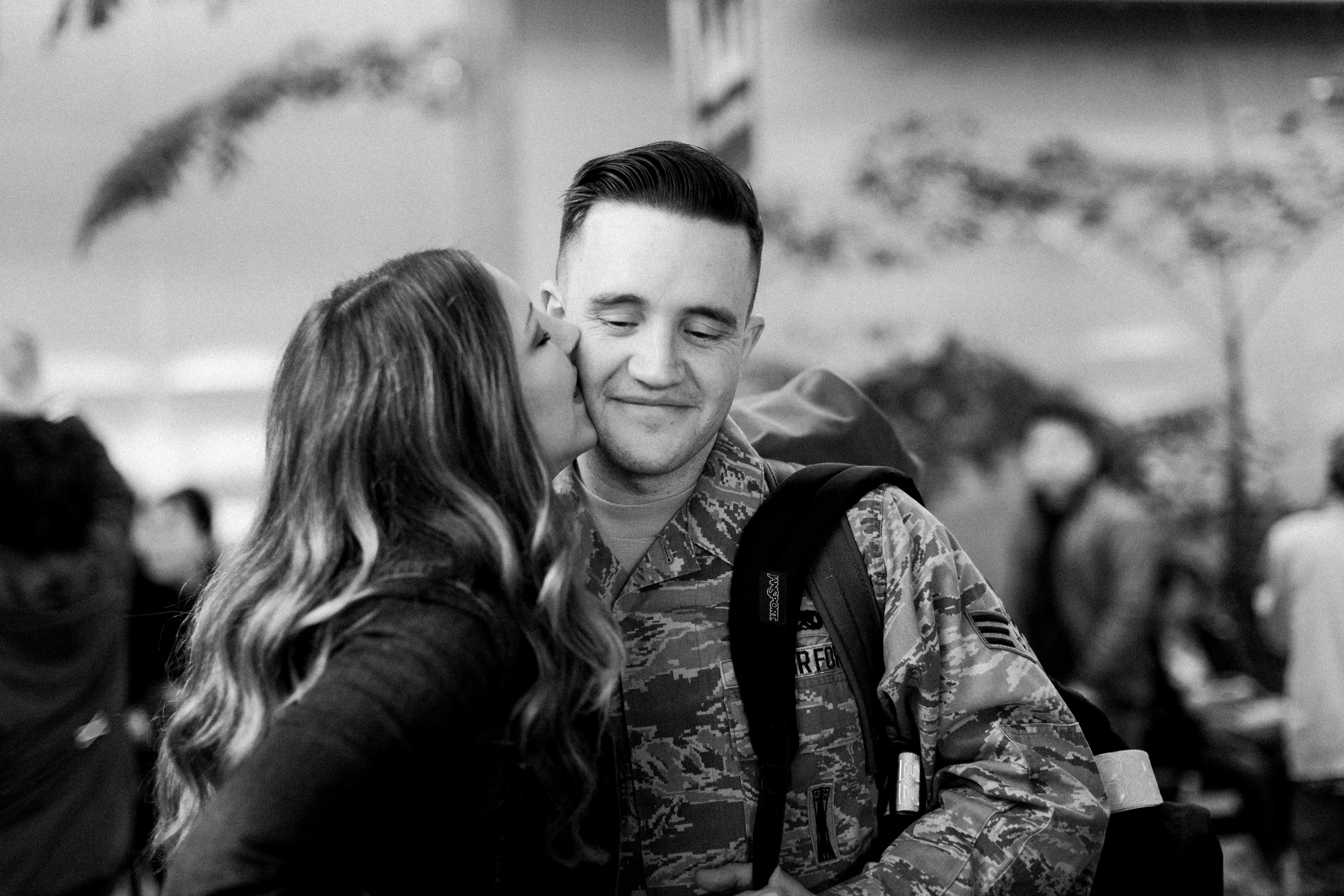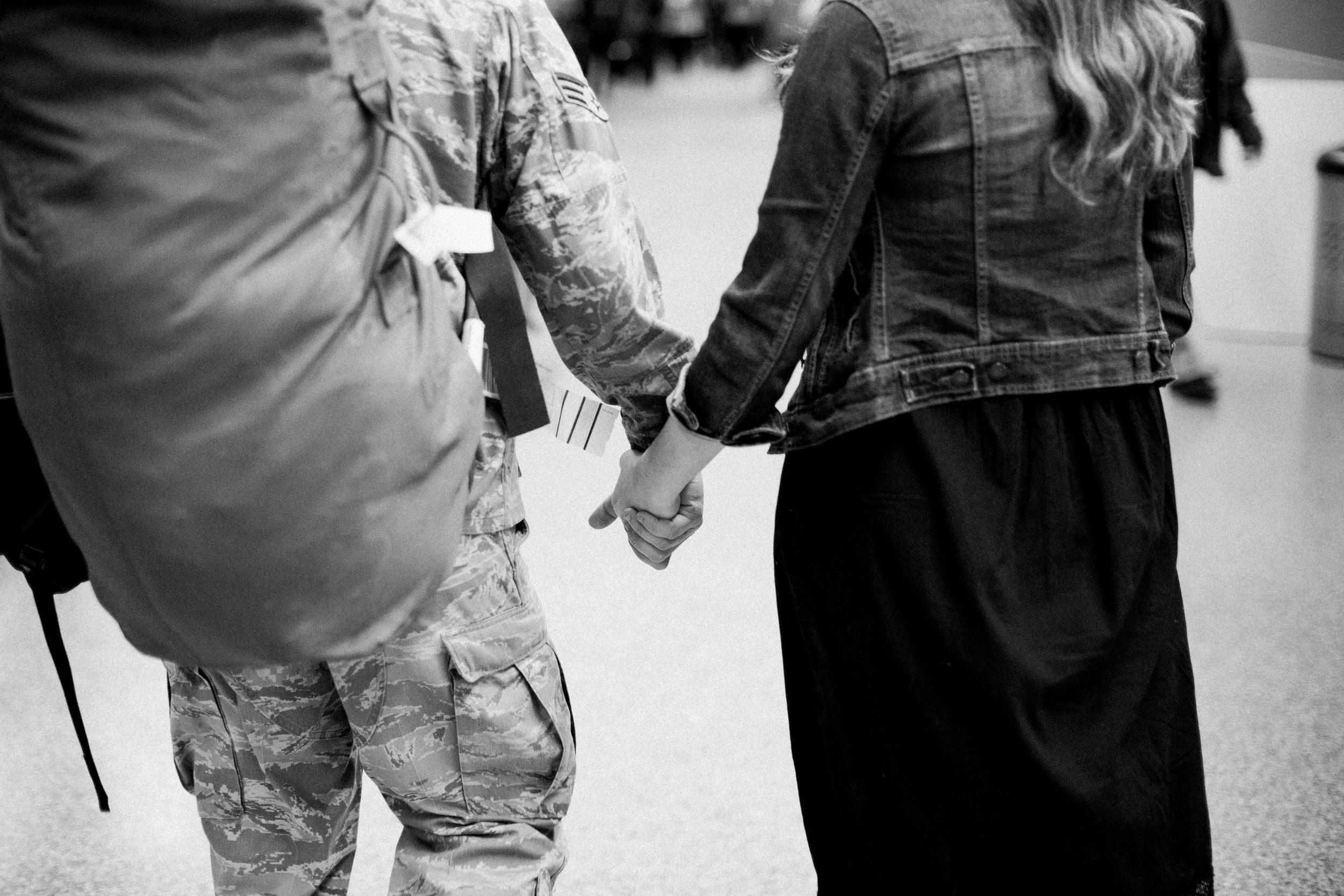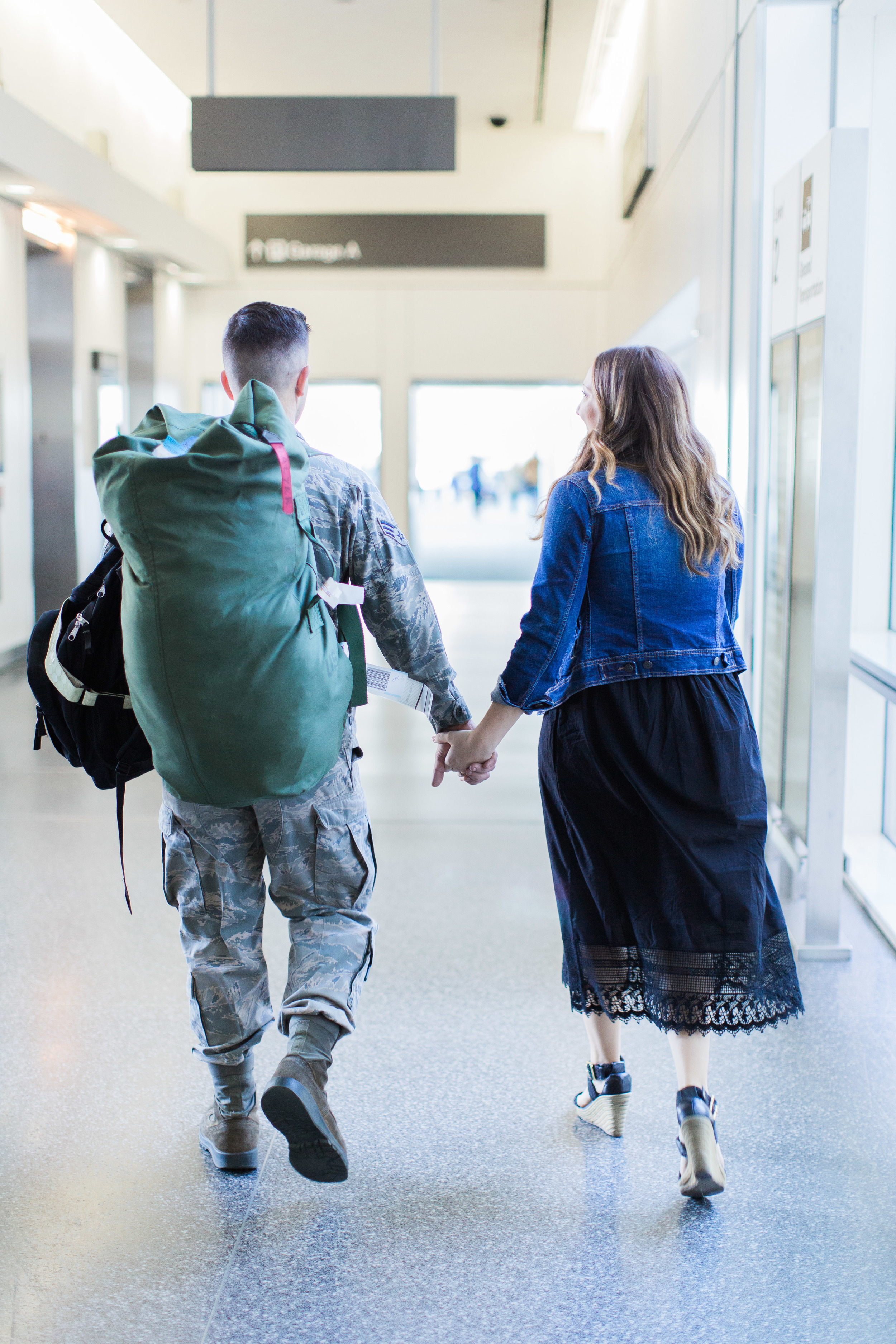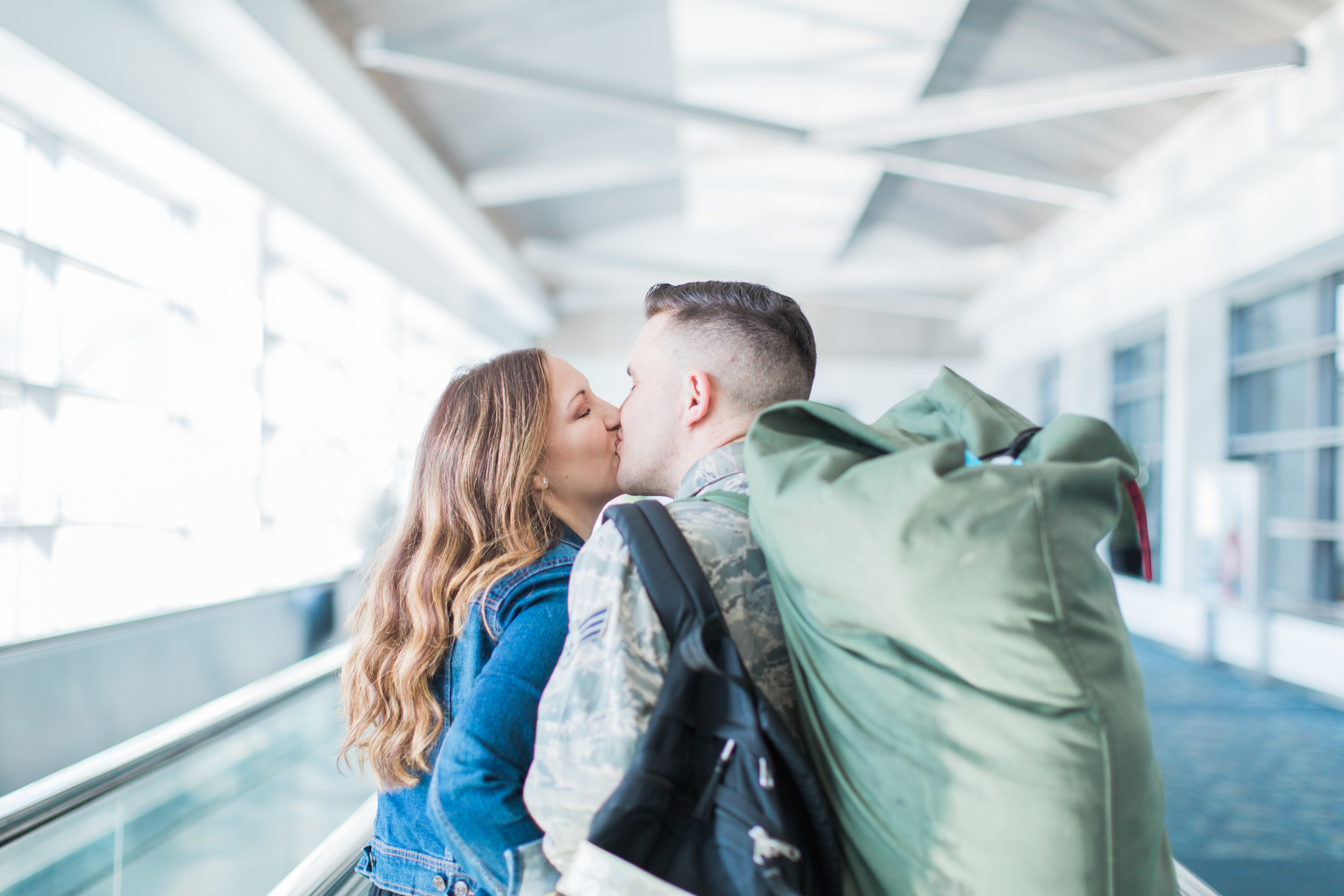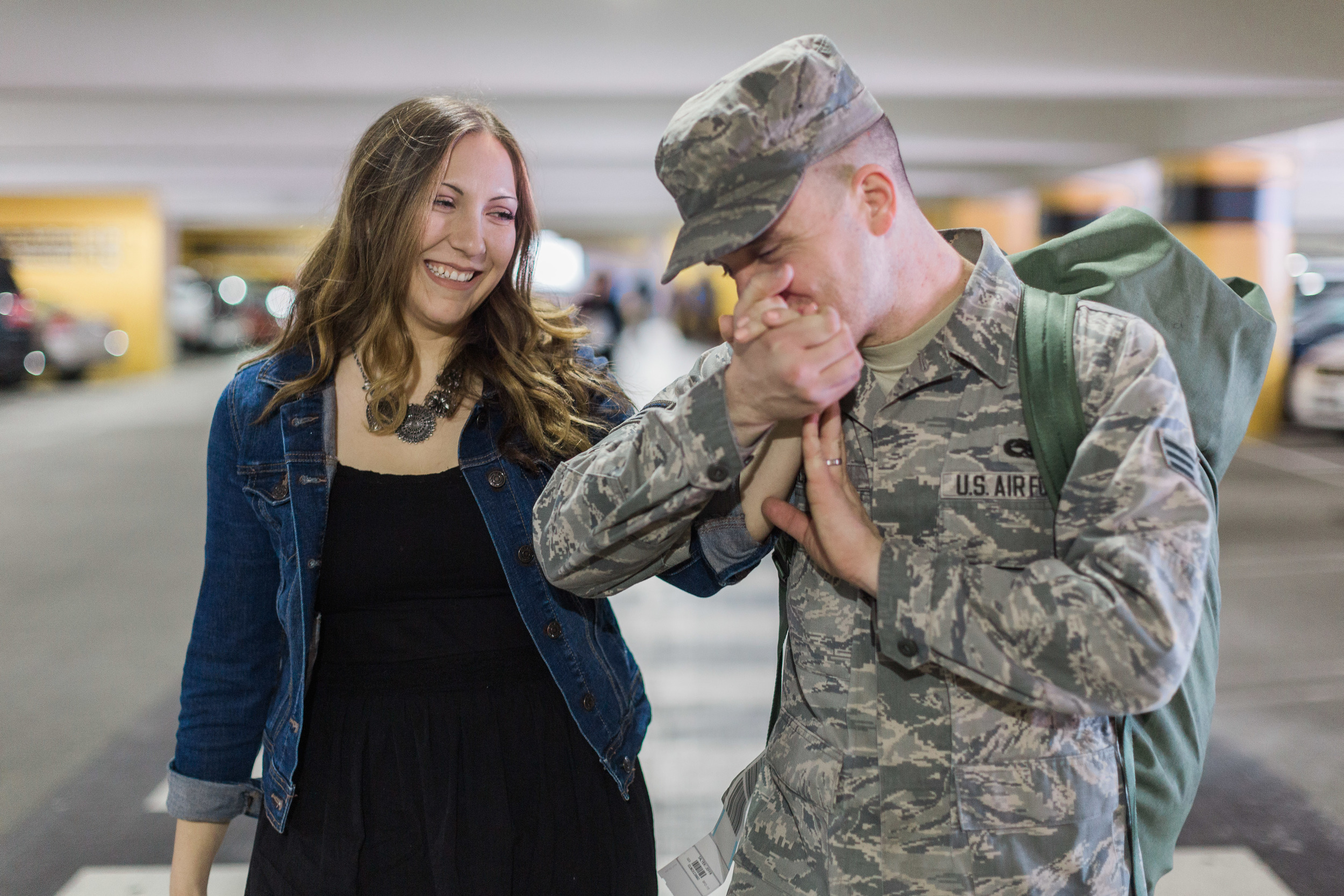 After SFO, we drove back to San Martin and hung out for awhile on their property at Cordevalle!